Meet Zyáir: A Full-Time MSU Student Embarking on her Incredible Singing Career
Zyáir Ayanna is not only a student here at MSU that plans to graduate soon, but is also a singer who plans to release her first album this year. Last week, she released her first lyric video for her single, "Look What You Did." We sat down with her to ask what her plans are for her career and what we can expect from her new album.
Katarina Keeley: You have been staying very busy. I heard that you've been traveling a lot and working hard on your singing career. What has traveling been like? 
Zyáir Ayanna: Oh gosh, yes. I'm always really busy and I absolutely love it, but obviously it can be very tiring. I love meeting people, networking, learning, doing the odd things that will help better my endeavors at a singing/music career. At the same time, I am still in college so I'll be on planes listening to my lectures and when the engineers are tweaking and arranging my vocals in the studio sometimes, in that two/three minute break period I'm writing essays you know? So when it comes to traveling back and forth all the time, when you do have, not only a work schedule per se, but also a school schedule, side hustles, balancing internships, etc., at the same time, it's definitely overwhelming at times. However, I love what I do. I love making music. I love the art of music. I would not trade the position I'm in, and I have no complaints about it. I'm a firm believer that you have to be tired sometimes if you love what you do that much.
Keeley: Did you see any famous artists while traveling or even hope to work with any famous artists? 
Ayanna: Yes! I've met so many people throughout this year of working. People I thought I would never get a chance to see beyond my television screen or hear beyond my headphones, so I'm always a little starstruck but I play it really cool. It's so funny because no one else in the room is fazed at all! As far as working with any famous artists, there are so many people I would love the opportunity to work with. A few include Drake, Doja Cat, SAINt JHN, Khalid, 6lack, Jazmine Sullivan, Jhené Aiko, Jojo, J. Cole, etc. I also really want to meet a few really big producers like Metro Boomin, WondaGurl, Boi-1da, Raphael Saadiq, Arca, Tay Keith, etc. Love the work, but most of all I really want to learn. I want to sit in and study them a little and pick their brains a bit about the music industry, their music personally, what influences them and who do they look up to the way that I look up to them.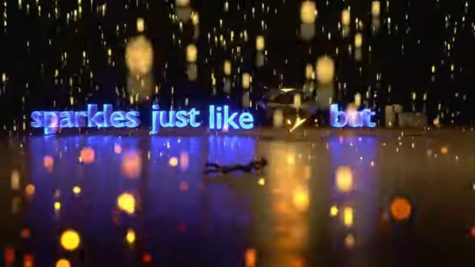 Keeley: You recently released your lyric video "Look What You Did, " congratulations. What inspired you to write this song? What does the song mean? 
Ayanna: So there are actually two meanings behind the song. The inspiration for the song is actually about a guy, but as I was writing it, I realized it applies to other aspects of my life. At the time I had just got out of this really weird on-and-off-again fling with this guy. He was the first guy I ever really, truly and genuinely ever liked with every fiber of my being. It was like that for almost a year honestly, and one day I decided to do what's best for me and stop going back. Although that was great for me and I am so proud of myself for letting go, I picked up a lot of things from his personality. So I acted like him when it came to relationships. I didn't know how to have one. When I spoke to him further down the line, I think it really hit him that he made me cold in a way. I detached from people really easily. I wasn't about putting in my all to someone and so when he wanted to come back, and I became the problem and not him, it was like a "look what you did" kind of moment. I've worked on myself a lot since then so no worries now, but it was crazy. However, when writing it, I realized that a lot of the things people told me growing up that were negative are now positive things that those same people have to say. I just have to laugh a little because you can't come around when I'm doing well when you didn't believe in me before. You can't ask me on a date when you called me ugly before. So all of those negative things made me a stronger person and it's a "look what you did" moment. I took it and I am the person that I am and they have to accept that their purpose in my life, their role in my life, is over. They don't have power anymore. They made me. I'm not the same little girl from middle or high school. Accept that and don't try to get in on it now.
Keeley: What was your favorite part of the video? 
Ayanna: My favorite part of the "Look What You Did" lyric video is the very beginning with the lights. I don't know, it gets me excited almost because it's like you're being introduced to the main act of the show and in all of that excitement, it's straight to the point. I love the whole lyric video though, it is really really well made. Amazing job on the director and producer's end.
Keeley: I remember you saying that you are planning to release your first album this year. How exciting! What can we expect from this album? 
Ayanna: I'm so excited too. I think you can expect a good vibe from the album though. A lot of vulnerability and I hope that I can open some people up and be the voice someone listens to when they need a release especially. This was me playing around with my sound so it's very interesting, but I found what I like and what makes me stand out and I think that authenticity will be a breath of fresh air hopefully! 
Keeley: Are there any names of songs or collaborations that you could share with us? Or even the name of the album itself? 
Ayanna: So I'm keeping a lot of it as a secret, but one of my favorite songs on the album is called "bad at lovers" and I think it's something really different from the rest of the songs. It's very ethereal and I really expressed myself in a way that I haven't expressed myself before. I was really open. As my freshman album, I do not have vocal collaborations in itself, I do collaborate with many producers. However, I have a lot of collaborations coming up in the next year that will appear as singles. There are seven songs on the album. 
Keeley: Do you plan to release any more singles from this album and when will the album be released? 
Ayanna: I don't plan on releasing any more singles. Everything drops when the album drops. I have a projected release date of May 13, which is Friday the 13th by the way! 
Keeley: You are a full-time student and are already beginning a successful singing career. You truly are such an impressive and inspiring person. How are you able to balance everything? And would you care to share what you are majoring in as well? 
Ayanna: So I am a political science major focusing on the pre-law route. I would state everything but that would be a really long ordeal. My main major is poli-sci. Sometimes it is difficult balancing everything, but truthfully, it's about staying focused, staying humble and doing what you need to do. Really basic advice, but that's it. I keep an agenda and I follow it to a T. On days I don't feel like doing anything, if something is on the agenda or I know it needs to be done I just have to suck it up. I get ahead on my school work as well, so I don't worry about it as much when it comes time to do what I want to do  — which is music. It's also really important to take a break too. I'm all about the grind and getting things done and working to better your future, but I live by these words. "You're no good if you're burnt out." If I get so tired that I'm running on E, I can never give my one hundred percent so I make sure to schedule in breaks and time to myself and to focus on my mental health as well which really does help.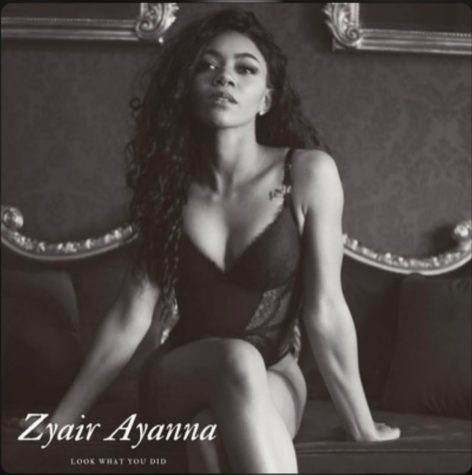 Keeley: Despite your busy schedule, do you hope to tour sometime in the near future? And when can the fans get some merch? 
Ayanna: I plan on touring post graduation. I'm working really hard to graduate early this year, so I wouldn't give it too long before doing small venue performances. I really want to not only promote the album and myself as an artist but to better myself as a performer and really put myself out there. I am also planning something really special for my supporters, but it's in the works and I'm not saying much right now. I would be on the lookout for some things and be prepared to have your friends take your credit card away, haha. 
Keeley: Do you have anything that you would like to say to your fans? 
Ayanna: Honestly, to everyone that supports me I just want to say thank you. Whenever I feel even a little bit down I am reminded that I have people that support me, my music and future and I'm so happy that you get to be here from the very beginning. I'm building from the ground up and you guys are helping me build this empire that I want to share. I seriously cry thinking about how many people support me, I can't even say fans, haha. It feels so genuine and so loving and it really is a big motivational factor for me to "just keep swimming" — that's a Finding Nemo reference that I hope everyone got! Also, I support you guys as well. I'm your biggest fan.
---
Zyáir Ayanna worked with Eston Asher IV who directed and edited her latest lyric video. We asked Asher what was the process like for creating the visual for "Look What You Did?" 
Katarina Keeley: What made you want to make a lyric video for Zyáir?
Eston Asher IV: First of all, the fact that Zyáir is immensely talented and created a great song drew me to wanting to make the video for her. I'm always looking to work with people who are passionate about crafting their art into something special and Zyáir fits that perfectly. It also gave me the opportunity to take on a new challenge in creating an entirely CGI music video which was an exciting undertaking. 
Keeley: How did you come up with the idea for this video? 
Asher IV: The song was calling for a video that was dynamic, and I also wanted it to fit the darker mood of the lyrics without losing the energy of the song. Having the camera and lyrics swirl around Zyáir as well as her stumbling walk really emphasize the chaotic nature of getting through crushes and relationships which is what I based the video around.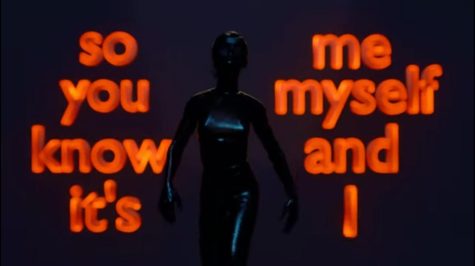 Keeley: What was the editing process like? Was editing a fully animated project different when compared to previous works that you have done?
Asher IV: This was a first for me. I have experience working with CGI before but had never created an entire video using it and I loved the experience of embracing the new challenges it brought about. With the challenges it also had its perks. One of the biggest advantages is the amount of control it gives you as a director. You are able to create locations and scenarios that just aren't possible in live action.  
Keeley: Are you satisfied with how the video turned out? 
Asher IV: There will always be little things I could go back and tweak, but I am very happy with the way this video turned out and I'm so grateful I got the opportunity to make this video and learn everything I did along the way. 
Keeley: What other projects do you hope to do in the future? 
Asher IV: I am always looking ahead and planning my future projects. Right now I'm focusing on music videos. I love working on music videos because it gives you room to experiment and to find your voice in different genres. These videos are helping hone my skills and are building a foundation of knowledge I can use on my way to directing a feature film. 
Keeley:Are there any artists that you hope to work with in the future? 
Asher IV:  Zyáir was absolutely wonderful to work with and creates music with such flair. I definitely hope we can continue to work together in the future. Beyond her, I'm always looking for new and inspiring artists that bring passion and energy to their work. One of my biggest inspirations musically has always been Coldplay and working with them would be a real dream project. All of that said, whatever the next project happens to be I'm excited to take it on. 
Interested in watching the lyric video "Look What You Did?" You can find it here.
Want to see more content from Zyáir and Eston? Follow them on Instagram: @zyairayanna & @asher.iv.