Scheduled game between MSU and No. 6 Indiana postponed
Manit Patel, General Assignment Reporter
January 17, 2022
EAST LANSING, Mich—On Monday, it was announced that Wednesday's scheduled women's basketball game between Michigan State and No. 6 Indiana will be postponed due to COVID-19 issues within the Hoosiers program. 
Both schools will work with the Big Ten offices to reschedule the game, however if that does not happen, the game will be ruled a "no contest". It is the Spartans' second postponed game this season after their Jan. 3 matchup with Northwestern was also postponed. That matchup has yet to be rescheduled.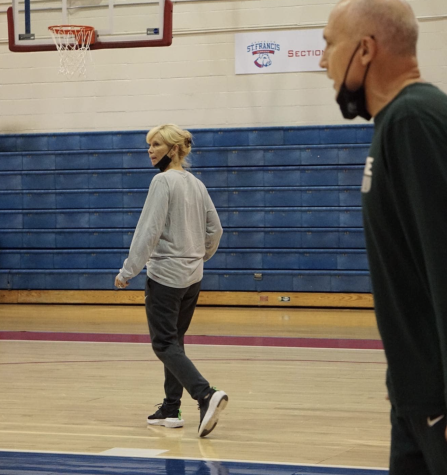 MSU's scheduled game with Indiana is the only time the two teams are set to play in the regular season.
Michigan State is coming off of their first win in 15 days after beating Northwestern at home in dominant fashion, 65-46, with interim coach Dean Lockwood at the helm. Head coach Suzy Merchant was absent after testing positive for COVID-19; had Wednesday's scheduled matchup taken place, she would have missed that game as well. 
It was Lockwood's first Division I win as a head coach. Despite spending over 15 seasons as an assistant coach at Tennessee under Hall-of-Famer Pat Summitt, his only other collegiate head coaching experience was at Saginaw Valley State from 1998-2004 and Northwood University from 1991-97. 
Michigan State's next game is slated to take place at the Breslin Center, when the Spartans (9-8, 3-3 Big Ten) host Minnesota (9-9, 2-4 Big Ten) on Sunday, Jan. 23.