MSU volleyball coach Cathy George announces retirement
EAST LANSING, Mich—Michigan State volleyball head coach Cathy George announced her retirement on Friday effective immediately. Her career has spanned 35 seasons, with her last 17 coming as the head coach for MSU.
She retires as the winningest volleyball coach in Michigan State history.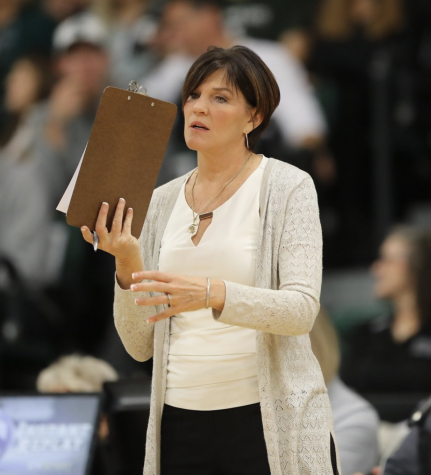 "My time at Michigan State has been a wonderful experience," said George. "This is our home – the place where we've raised our family – both at home and our volleyball family. Our success through the years was always the byproduct of incredible contributions of so many different people. Coaches, support staff, administrators and the local community all pulled together for the best interests of Spartan volleyball. And above all, our amazing student-athletes gave us everything they had, while accomplishing so much on the court, in the classroom and in the community. They represented Michigan State with class, and it was an honor to be their coach.
Since taking over in 2005 for Chuck Erbe, George amassed a 302-233 record in 17 years at Michigan State, with a 667-457 mark collected over her 35 seasons. She was the first woman to lead UT-Arlington to the NCAA Division I Final Four (1989) in 1989.
Throughout her career, she was the head coach of 15 teams that made the NCAA tournament, with 10 trips coming during her tenure in East Lansing. She made three Sweet 16's and an Elite Eight with Michigan State. MSU's last NCAA tournament appearance was in 2017, when it advanced to the Elite Eight.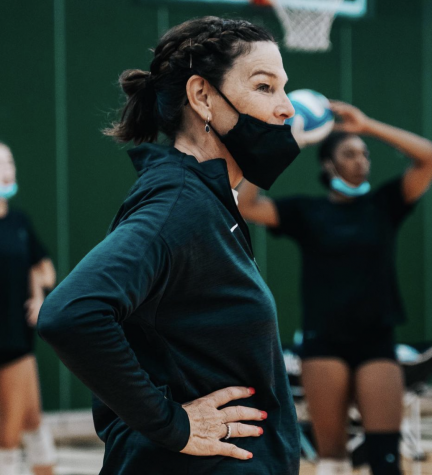 George began her collegiate coaching career at North Dakota State in 1987-88 when she led the Bisons team to an 87-11 record during her time in Fargo. During the 1987 season, the team posted a 44-8 record before finishing fifth-place at the NCAA Division II Championships. 
The Bisons returned to the top of Division II again, finishing third in 1988, sporting a 43-3 record. George was recognized for her efforts, and was named North Central Conference and regional Coach of the Year in both the 1987 and 1988 seasons, while earning the NCAA Division II National Coach of the Year honors in 1988. 
After her brief span at North Dakota State, George spent five years at UT-Arlington from 1989-94 where she amassed a 93-74 overall record to go along with a 37-4 record in Southland Conference play. She won three conference titles in 1989, 1990 and 1992 and led the Mavericks to the NCAA tournament in 1989 and 1990.
From there, George spent 10 years at Western Michigan (from 1994-2004), where she won the MAC and led the Broncos to the NCAA tournament in 2000. She accumulated a 185-139 overall record to go along with a 110-79 conference record during her time in Kalamazoo.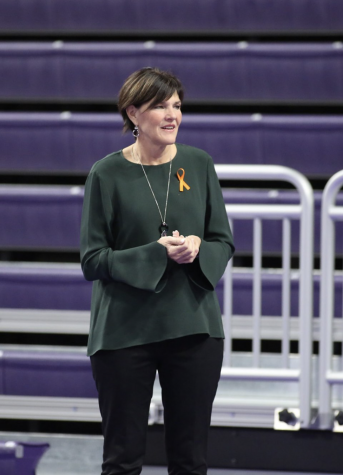 George graduated from Illinois State a four-year letterwinner as a volleyball player. She helped the Redbirds to three consecutive Missouri Valley Conference championships and three consecutive NCAA Tournament appearances. She was a team captain and a three-time All-MVC selection, earning all-region honors as well.