Three observations from MSU's 76-71 loss to No. 24 Notre Dame
Owen Oszust, Women's Basketball Beat Reporter
December 3, 2021
EAST LANSING, Mich — Michigan State, in search of their first Power Five win of the season, fell to Notre Dame 76-71 in the annual Big Ten/ACC Challenge. Despite 20 points from senior guard Nia Clouden and 17 points from freshman forward Matilda Ekh, a career high, the Spartans dropped to 6-3 on the season.
All is not lost for the Spartans, however, and Friday's game will give the team a great opportunity to improve on several key facets going forward:
1. The Spartans potent on-ball Defense
For large portions of the game, MSU played sensational stifling on-ball and low-post defense against a formidable Notre Dame offense. Unfortunately for the Spartans, Fighting Irish freshman guard, Sonia Citron, had 29 points and missed only three shots from the floor.
Citron was hitting seemingly every shot, she was 9-for-12 from the floor, despite the strong shot contest by various MSU backcourt players, including Alyza Winston and Ekh. For a player that didn't start, Citron certainly gave Irish head coach Niele Ivey something to consider going forward.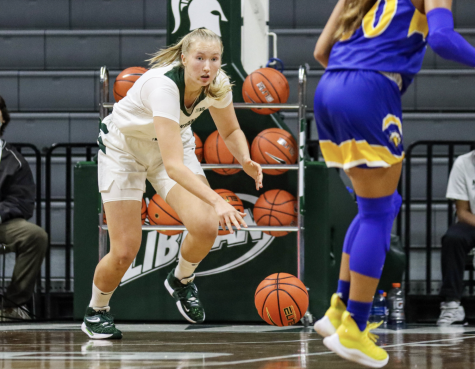 MSU was able to force 15 turnovers, something that the Irish have struggled with all season. In their 71-67 overtime loss to Georgia on Nov. 26, Notre Dame turned the ball over a whopping 25 times. Continuing to force "turnovers for touchdowns" will allow the Spartans to get out in transition and succeed on the fast break.
Besides Citron, the Spartans were able to hold Notre Dame's other star players, including guard Dara Mabrey and forward Maya Dodson, all below 11 points.
While not the result MSU wanted, a five-point loss to a ranked opponent is a marked improvement from a three-point loss to mid-major St. Francis Brooklyn on Nov. 23.
2. Michigan State Needs to Get More Rebounding from the Frontcourt
Overall, the Irish had 16 second-chance points and had 15 offensive rebounds. That simply isn't going to cut it going forward.
"We allowed some untimely offensive rebounds that could've changed the game," MSU head coach Suzy Merchant said.
As a team, MSU was outrebounded 45-34 and no player had more than eight boards. Other than Taiyier Parks, who had those eight rebounds, the Spartans didn't do a good enough job of limiting the Irish to one trip down the floor.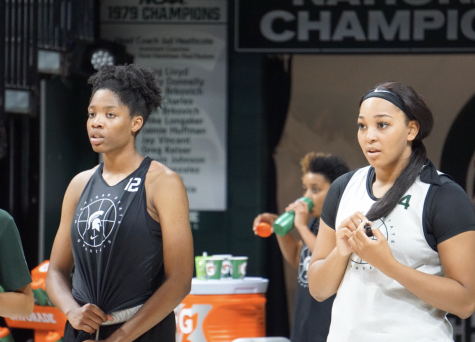 Going forward, Merchant cannot afford to have her two graduate student starting forwards (Alisia Smith and Tamara Farquhar) combine for only five rebounds, only one of which was on the offensive end.
3. MSU's solid 3-point shooting
The Spartans were able to drain 10 3-pointers and did a solid job moving the ball around the perimeter to create open shooting chances. It was also generated from the guards, including Clouden, Winston and Hagemann being able to penetrate and pop it out to the corner. Ekh was fantastic from long range, making four of her five 3-point attempts.
Junior guard/forward Moira Joiner also had a solid effort off the bench, knocking down three 3-pointers en route to scoring 14 points and collecting four rebounds.
The Spartans shot a solid 40% from beyond the arc and need to continue this trend against Iowa in their next game.
MSU will look to bounce back when they open conference play at Iowa on Sunday at 4 p.m.