Previewing MSU's home contest with Western Kentucky
EAST LANSING— Homecoming weekend has arrived in East Lansing as the No. 17 Michigan State Spartans are set to host the Western Kentucky Hilltoppers in another Saturday night game. The Hilltoppers are the last non-conference opponent that MSU will play in the regular season as they look to improve to 5-0.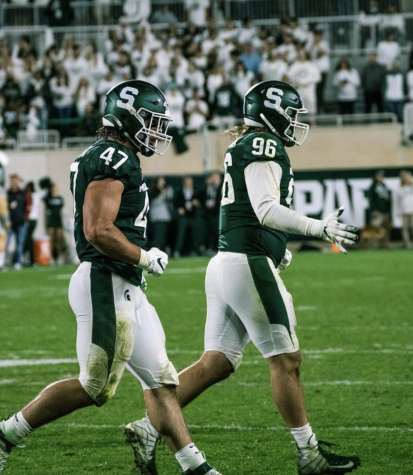 Western Kentucky comes into this weekend's game with a record of 1-2; its two losses were to Army on the road (38-35) and a 33-31 home loss to Indiana last Saturday. Despite the losing record, the Hilltoppers are a scrappy team that moves the football well through the air and can put points on the board. They are currently averaging 41.7 points a game, the 14th-best mark in Division I.
The Hilltoppers also have five wideouts with at least 100 receiving yards.
Quarterback Bailey Zappe, a Houston Baptist transfer, has had a marvelous start to his senior year. He has already surpassed 1200 passing yards in only three games while completing 73% of his passes. On top of being extremely efficient, Zappe has taken good care of the football by throwing only 13 touchdowns and only two interceptions.
In 2020 with Houston Baptist, Zappe went 141-for-215 (65.6%) for 1,833 yards and 15 touchdowns to one interception under current Hilltopper offensive coordinator Zach Kittley. Zappe averaged 458.3 passing yards a game in 2020, the best mark in all of college football.
Junior wide receiver Jerreth Sterns, another Houston Baptist transfer has been Zappe's favorite target so far this season. Sterns has 23 receptions for 360 yards and four touchdowns; in four games last season, he caught 47 passes for 454 yards and five scores. In three years at HBU, Sterns had 220 receptions, 1,971 receiving yards and 18 touchdowns. His 220 receptions led all active FCS players.
In order to pull off the upset, Zappe and Sterns will need to continue to connect in the air and convert their drives into touchdowns when the Hilltoppers reach the red zone.
The other side of the football is where Western Kentucky is very vulnerable and has struggled all year at getting their defense off the field. The Hilltopper defense is allowing 30.7 points a game, the 26th-worst mark in Big Ten.
Against Indiana, WKU allowed Hoosier quarterback Michael Penix to throw for 373 yards and running back Stephen Carr to rush for 109 yards on 25 carries. The previous week, Army ran for 339 yards and four touchdowns against the Hilltoppers.
As for Michigan State, the excitement around head coach Mel Tucker and his program has continued to rise. Coming off an exciting 23-20 home overtime win (the first overtime win since 2012 against No. 25 Wisconsin) against Nebraska, MSU had an eventful week.
On Wednesday, West Bloomfield four-star Dillon Tatum announced his commitment to play for MSU, and on Thursday, the football student section announced a name change to "The Deep End."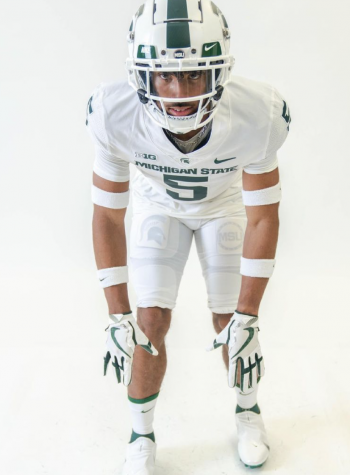 On Sunday, two rotational defensive players in linebacker Chase Kline and cornerback Kalon Gervin put their names into the transfer portal.
Although the Spartans are double-digit favorites Saturday night, this game has the potential to be a difficult one for MSU. With Zappe's ability to throw the football and Michigan State losing a rotational corner in Gervin, there will be some question marks about who the fourth cornerback will be coming into this game.
The defense showed that they have the ability to be on the field for long periods of time last week and they may have to repeat that on Saturday.
Defensive end Jacub Panasiuk registered 14 pressures and two sacks against the Cornhuskers; he, alongside Jeff Pietrowski, Michael Fletcher and Drew Jordan, may be required to play a bit more with the unknown status of Drew Beesley. Senior safety Xavier Henderson also registered 17 tackles and currently leads the team with 43 tackles.
The biggest key for MSU will be to get back to the dominance on the ground that they enjoyed throughout the first three games of the season. Kenneth Walker III should be the focus of the Spartan offense in order to control the game and keep the Western Kentucky offense on the sidelines. Gaining confidence back in the offensive line and Walker himself will be important as two road games against Rutgers and Indiana loom.