Examining Day One of MSU Fall Camp
EAST LANSING — Fall Camp started Thursday for Michigan State football with a sense of normalcy returning to the college football world after a chaotic 2020 season. Last year, the Spartans were able to hold four fall practices before receiving news that the Big Ten was canceling the season, a decision that was later reversed, leading to an abbreviated camp and a shortened first season for Mel Tucker.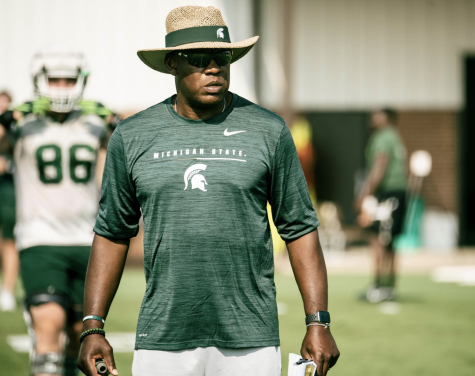 The 2020 season did not go as planned for MSU, as the Spartans finished with a 2-5 record, which has pushed many preseason rankings to place MSU at the bottom of the Big Ten East. This team, however, doesn't have the feel of one coming off a losing season. MSU added a number of transfers at key positions, including quarterback and running back. 
Anthony Russo has made the transition to East Lansing and finds himself at the center of an intense quarterback competition. Russo played four seasons at Temple University, leading the Owls to consecutive eight-win seasons in 2018 and 2019.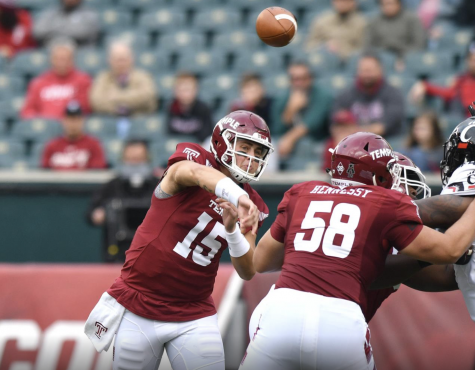 Russo was very clear on how he feels about the battle. 
"[I am] as motivated as I've ever been … I didn't come here to sit around, I came here to play," he said. "I came here to win a championship."
Another key transfer for MSU this season is running back Kenneth Walker III. The former Wake Forest back was in the top 10 in the country in touchdowns last season and will add to a running back room that didn't score a single rushing touchdown in 2020. 
Connor Heyward said that every time Walker touches the ball, it ends in a home run. That ability is much-needed for the Spartans. As many of the players mentioned, Walker believes that this is a team that will be very strong this year.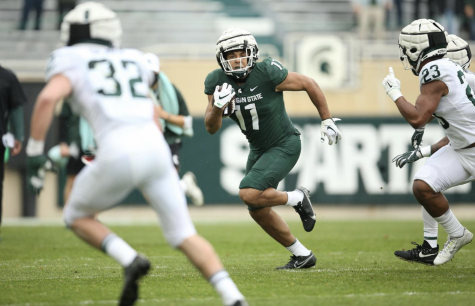 "I feel like we've got a great squad, as in offense and defense," he said. "I know a lot of people predict that we're not going to be the best team, but we don't let that faze us … we know what we have inside here."
Tucker said that he "liked what he saw" from the team on Day One, with all of the new pieces coming into play on the team, but said that it doesn't feel like it's all new. 
"I didn't see a team full of transfers out there," Tucker said. "I saw a football team." 
The Spartans hope that the team can come together with just over four weeks until the season opener at Northwestern on Sept. 3.