Four Spartans receive conference honors as season wraps up
EAST LANSING— On Sunday, outfielder Zaid Walker, infielder Andrew Morrow, freshman pitcher Nick Powers and freshman infielder Mitch Jebb were honored by the Big Ten conference for their successes during the 2021 season.
Walker was named to the All-Big Ten Third team, while Powers and Jebb both received All-Freshman team honors. Morrow, meanwhile, was one of nine overall selections who received the Big Ten Sportsmanship Award.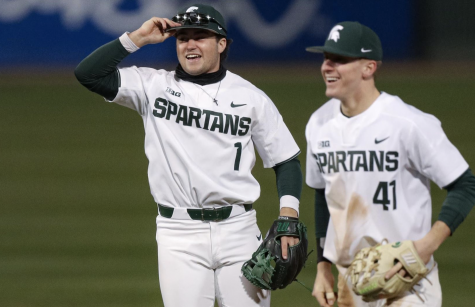 Walker, who batted .267 in 2020, served as the Spartans' most consistent hitter this season as he led the team with 52 hits, 31 RBI's and a .308 batting average. He also hit three home runs, started in all 44 games and was second on the team with a .787 OPS.
Morrow, a senior, only registered 41 at-bats in 2021. In the 17 games he appeared in (including 12 starts), he batted .293 with two home runs, nine RBI's and 12 hits.
Powers, along with fellow freshman Dominic Hann and redshirt freshman William Christophersen, helped to establish a strong pitching foundation for MSU going into next season. In nine starts, Powers boasted a 4-2 record to go along with a 4.87 ERA and 35 strikeouts in 44 1/3 innings of work. An injury suffered on May 1 against Penn State sidelined him for the rest of the season.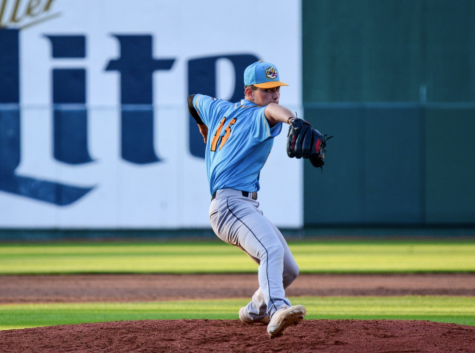 In his first year of collegiate baseball, Jebb impressed with a .276 average that included 45 hits. He also drove in 15 runs and started in 43 games on the season.
After being swept by Iowa (26-18) at home on Sunday, the Spartans (17-27) failed to qualify for the Big Ten Tournament, thereby ending their season. MSU finished the 2021 campaign on a four-game losing streak which solidified the third-worst record in the conference.